About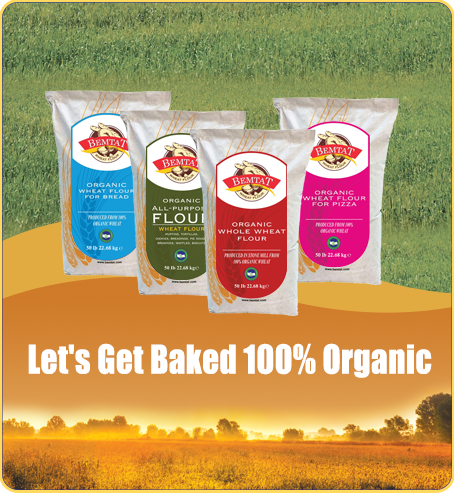 "We mainly specialize in organic wheat flour production and sales. We are certified by globally accredited organizations.
ECOCERT IMO, USDA NOP USA, EU, KOSHER, KONKUK ECOCERT KOREA, HELAL
Besides our direct shipments to our customers, we also have an organization in
Norfolk and New Jersey USA in terms of warehousing and local transportation capabilities.
By supporting small farmers, who engage in traditional agriculture using ancient local seeds; We aim to produce organic wheat flour free from chemical additives, chemical drugs or fertilizers and to help preserve nature and protect human health.
The "quality" of our products is a direct result of the particular attention we pay to "production", and this quality is continuously developed with application of ISO 9001, ISO22000 and FSSC 22000 integrated managements.
Our production facility is in Corlu district of Tekirdag (west part of Turkey), is constructed on a 10.000 sqm area and has closed area of 5000 sqm.

Our packaging production is fully automated.
We currently work with giant hypermarkets locally and internationally regarding the retailer packs besides the commercial size of packaging for bakery houses"
-Organic All-Purpose Flour – Wheat Flour (Muffıns, Tortıllas, Cookıes, Breadıngs, Pie Dough, Brownies, Waffles, Bıscuits
-Organic Wheat Flour For Bread – Produced From %100 Organic Wheat
-Organic Whole Wheat Flour - Produced In Stone Mill From %100 Organic Wheat
-Organic Wheat Flour For Pızza – Produced From %100 Organic Wheat
-Organic Einkorn Whole Wheat Flour - Produced In Stone Mill From %100 Organic Einkorn Wheat
-Organic Emmer Whole Wheat Flour - Produced In Stone Mill From %100 Organic Emmer Wheat
-Organic Dinkel Spelt Whole Wheat Flour - Produced In Stone Mill From %100 Organic Dinkel Spelt Wheat
-Organic Whole Rye Flour - Produced In Stone Mill From %100 Organic Rye